PEPPERS UNLIMITED OF LOUISIANA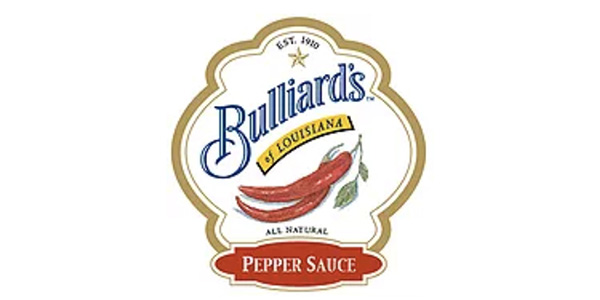 Hot Stuff.
The biggest company you never heard of, Peppers Unlimited of Louisiana is the largest purveyor of hot sauce in the world. A wholesale supplier with more than 1000 customers including national retail brands, top restaurant chains and large institutions, the Bulliard family has been manufacturing peppers since 1910, selling private label sauces by the tanker full and remaining under the retail radar. We developed a corporate website to service their many and varied customers and convey their unlimited production potential.
The family wanted to introduce a long-considered namesake retail label. Witness our creation of the BULLIARD'S OF LOUISIANA brand. We capitalized on the family name since they've been at the top of their game for more than 100 years and four generations. The hand-illustrated red, white and blue label reflects their American heritage and softly stands out in a wall of fiery red and green competitors.

Inspired, the family decided to develop a second retail product -- barbecue sauce. I noted that different barbecue styles developed in the cities along the famed Blues Highway 61. So, we built on the blues, local recipes and the Bulliard family brand to create BULLIARD'S LOCAL LEGENDS. From the South to the South Side, from juke joints to rib shacks, with sauces ranging from low down to electrified, we created a label with a legendary line up.