Biography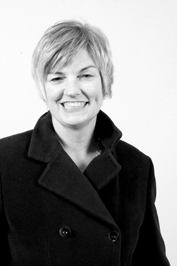 A marketing maven with nearly two decades of consulting experience and twenty years of combined Corporate and Agency work, Brooke Chapman Correll can practically speed solve your marketing problem.
Although no longer in Napa Valley, winery branding remains the core of Correll's consulting work. She helps wineries position their companies, brands and marketing programs to meet the challenges of the day. Her most recent wine clients include acclaimed Pinot Noir and Chardonnay producer Talley Vineyards in Arroyo Grande, CA and Bledsoe Wine Estates in Walla Walla, WA, makers of prized Doubleback Cabernet Sauvignon. Correll is, however, happy to draw from her broad experience to brand other goods and services.
Correll served as vice president of marketing for four companies. At Napa Valley's Clos Du Val Winery, Correll overhauled branding, strategy, research, public relations, and online and retail sales. Correll's foray into the wine business began on the internet at Bay Area start up WineShopper.com (now Wine.com), where she managed branding, editorial, advertising, public relations, corporate communications and research and analysis. At Ziff-Davis, a multi-media company including ZDNet, ZDTV (TechTV), ZDEducation, ZDResearch, and ZDPublishing (PC Magazine and 30 other titles), Correll rebranded the conglomerate and marketed the 1999 IPO. As VP Consumer Marketing at MTV: Music Television, Correll launched an in-house agency to promote newly created programing including Beavis & Butthead, The Jon Stewart Show and The Real World.
Correll launched her career in advertising account management at DDB(Needham) in Chicago and Hal Riney & Partners in San Francisco. Her accounts ran the gamut from Bud Light and Discover Card to PBS: Public Broadcasting Service and General Motors' Saturn.
Correll holds a B.A. from University of Virginia and an MBA from Duke University's Fuqua School of Business. She held stints as Adjunct Professor of Marketing Communications Management at Fuqua and Stanford University's Graduate School of Business, and as Visiting Executive Lecturer at University of Virginia's Darden School of Business. A graduate of The Player's Workshop of The Second City in Chicago, Correll brings a bit of improv to every engagement.
Correll currently serves as Co-Chair of the Board of Directors of The Music Resource Center, a non-profit in Charlottesville. When "not working," Correll teaches her trademarked SLOGA (slow-yoga)® at The Boar's Head Resort to sports club members, resort guests and the UVA women's tennis team. She regularly enjoys tennis, golf, hiking and cycling and loves to ski out west.